Maple class
Welcome to Maple Class.
A warm welcome to Maple Class. We are a mixed aged class of year 3 and 4 children. Our classroom is located next to the car park. We follow the school rules: ready, respectful and safe.
The class is taught by Mr Bennett and our teaching assistant Mr Tudor.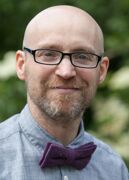 Teacher: Mr Bennett
Teaching Assistant: Mr Tudor
Please speak to either of us if there is anything we can do to help your child with their learning.
General information
Our PE days this term are Tuesday and Thursday.
Each week the children will be asked to learn some spellings and times tables at home. In Maple class, we have a big focus on learning our times tables, ready for the year 4 Multiplication Tables Check (MTC). Therefore, each week the children will be asked to play some games in ttrockstars at home in order to practise their times tables. You can log into ttrockstars here.
Maple class love to read! Please hear your child read 3 times at home to help them develop their fluency, accuracy and comprehension skills.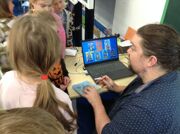 Curriculum topics
We love to be fun and creative in Maple class. For more information about our class curriculum, please see our long term plan below.